Smif-N-Wessun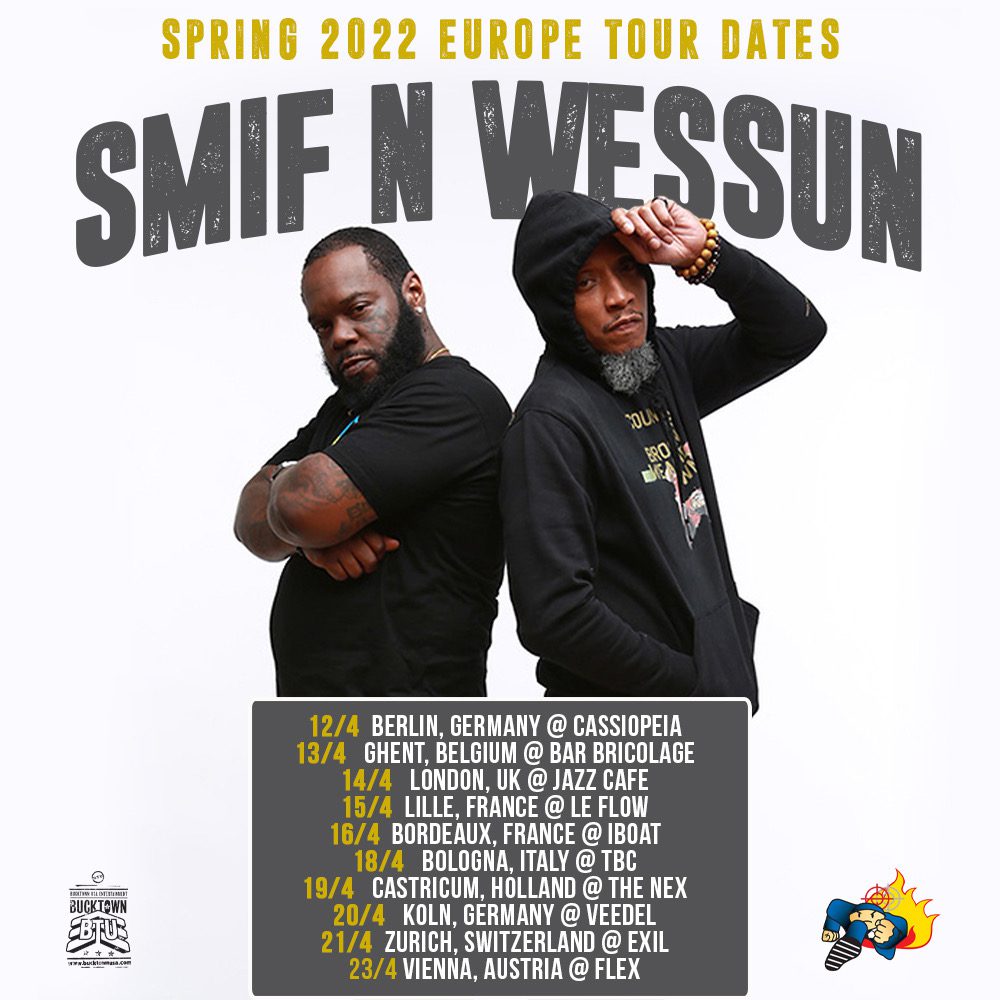 Heart for Hiphop presents:
Once again it's on! The 19th of April 2022 Brooklyn duo Smif n Wessun(USA) aka Cocoa Brovaz will perform live on stage at the Nex in Castricum for another edition of Heart for Hip-Hop. Smif n Wessun consist of the duo Tekomin "Tek" Williams from Bedford–Stuyvesant and Darrell "Steele" Yates from Brownsville. The duo are members of the supergroup Boot Camp Clik which also features Black Moon, OGC and Heltah Skeltah and are all signed to indie label Duck Down Records. Smif n Wessun also recorded an album called "One Nation" in 1996 with 2Pac. Unfortunately the album got put on the shelve due to label issues but can be found on YouTube.
Get ready for a amazing night of Hiphop!
Tickets only €18,50 (incl. ticket fee)
Doors open at 20:00
The Nex Castricum (1 minute walk from train station)
Dorpsstraat 20 1901 EL Castricum
Support Act:
MC DRT
Deejays:
DJ DNS
Midnight
Dutch Denace
P-Trikz
Neztro
Locatie: The Nex, Castricum Datum: 19 apr 2022 Tijd: 20:00 Prijs: 18,50 Tickets kopen Evenement link